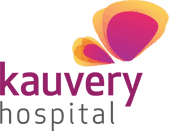 About the Founders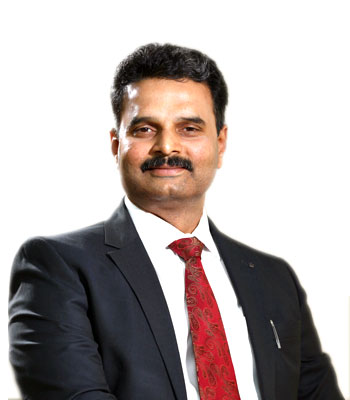 Dr. S. Chandra Kumar M.D.
Founder & Executive Chairman, Kauvery Hospital
Dr.S. Chandrakumar is the Founder and Executive Chairman of Kauvery Group of Hospitals. A qualified and experienced anaesthesiologist and critical care specialist, Dr. Chandrakumar embarked on a mission to provide Great healthcare at affordable value for semi-urban and rural parts of Tamil Nadu.
Dr. Chandrakumar envisaged the need for a tertiary care hospital in Tier 2 and Tier 3 cities of Tamil Nadu and thus founded Kauvery Hospital in partnership with Dr S.Manivannan in 1999. He is instrumental in bringing back personalized care and empathetic doctor-patient relationship into the healthcare industry with warmth at every touch point in patient journey.
Under his leadership, Kauvery Hospital has been successful in ushering a culture of restoring trust among the entire ecosystem of Healthcare and medical fraternity at large, due to the personal connect established between patient, their families and Kauvery group of Hospitals.
Dr S. Chandrakumar's vision of bringing Affordable and Great Healthcare to the heart of Tamil Nadu is clearly part of the social conscience of the organization's business model of ensuring accessibility of high end technology in medical science to all sections of society.
Among the many laurels conferred on Dr. Chandrakumar, notable ones to be named are the "Among the TOP Entrepreneurs in Tamil Nadu" 2010, "The Healers in healthcare sector TN 2015-FICCI &TANCARE", "Doyens of Healthcare-The Hindu 2017"
Key Civic / Professional Affiliations:
Entrepreneur Organization- Member – Chennai Chapter
Past Chairman CII – Trichy Zone
Core Committee Member- Trichy Development Forum
Convenor – Medical Tourism Panel, Tamil Nadu
Founder Chairman-Bhartiya Vidya Bhavan Trichy Kendra Founder& Managing Trustee-Kauvery Medical Trust
Life Member in Indian Society of Anaesthesiologists & Critical Care Medicine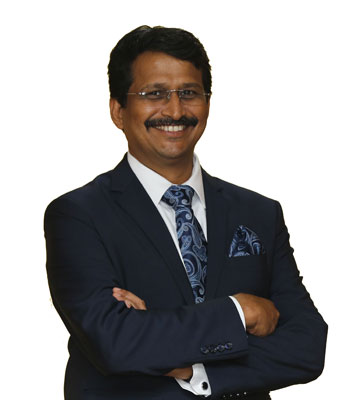 Dr. Manivannan Selvaraj
Co-Founder & Managing Director, Kauvery Hospital
Dr. Manivannan Selvaraj is the Co-Founder and Managing Director of Kauvery Group of Hospitals. Dr. Manivannan is a trained anaesthesiologist. His vision of making Great Healthcare affordable became reality in 1999, when he co-founded Kauvery hospital along with Dr. S. Chandrakumar.
View less
Kauvery Hospital's Mission is to bridge the burgeoning gap in trust between patients and hospitals and restore the importance of empathetic healing.
Dr. Manivannan's firm belief of adoption of best practices to eliminate wastage, rationalizing treatment, optimization of the stay of patient in hospital helps in reducing the cost of treatment thereby making great healthcare affordable. This also helps in reducing the negative impact on tertiary health care due to complexities of various diseases and lack of availability of high end investigation tools.
Dr. Manivannan's focus on implementation of lean methodologies and 5S practices has helped Kauvery Hospital win several awards in 5S, Quality Circle initiatives (employee's ability to assess and resolve issues on their own).
Dr. Manivannan's incredible journey of Medical entrepreneurship is replete with many achievements such as,
Outstanding Anaesthesiologist for 2010(Indian Society of Anaesthesiology)
Leading Medical Entrepreneur 2018 by Indian Medical Association
Certified assessor in NABH (National Accreditation Board for Hospitals & Healthcare)
Key Civic / Professional Affiliations:
Certified assessor in NABH (National Accreditation Board for Hospitals & Healthcare)
Past Chairman of Round Table India
Past District Secretary of Indian Society of Anaesthesiologist in Trichy City Branch